BUON POMERIGGIO CARE PARTICELLE LETTRICI!
Eccomi qui con una nuova recensione. Finalmente sono riuscita a finire questo benedetto libro. Ci ho messo un bel po' visto che non ha ispirato particolarmente la mia curiosità nel corso della lettura ma ve ne parlerò strada facendo. ATTENZIONE: Il libro è in inglese! Ecco qui la recensione in italiano, in fondo troverete quella inglese:
Titolo: Echoes
Autore: Alice Reeds
Data di uscita: 7 Agosto 2018
Editore: Entangled Teen
Lingua: Inglese
Pagine: 373
Link d'acquisto: https://amzn.to/2DnZQgQ
Trama: They wake on a deserted island. Fiona and Miles, high school enemies now stranded together. No memory of how they got there. No plan to follow, no hope to hold on to. Each step forward reveals the mystery behind the forces that brought them here. And soon, the most chilling discovery: something else is on the island with them. Something that won't let them leave alive.
RECENSIONE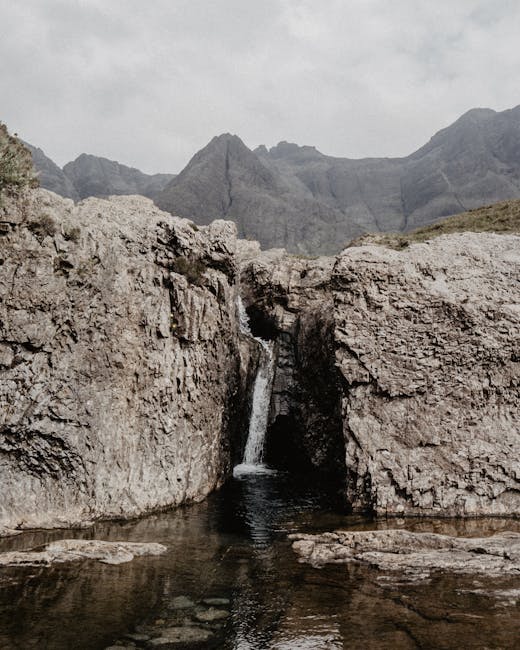 La storia ha inizio su un isola. Un aereo è appena caduto e Fiona si sveglia fra le macerie. Si sente disorientata e nel caos che n consegue cerca Miles, l'unica persona che lei sa essere lì con lui. Entrambi sono sconvolti e non riescono a credere che l'aereo su cui viaggiavano sia caduto. Entrambi incolumi dall'accaduto si ritrovano ad esplorare l'isola circostante per sopravvivere e i ricordi di Berlino, in cui erano stati prima di partire con quell'aereo. Tutto è strano, l'aereo sembra non essere mai partito, una bestia feroce è nella giungla all'interno dell'isola e dei cadaveri sono all'interno di una grotta. Tutto fa pensare al peggio fino a che Fiona e Miles, che nella loro scuola si odiavano, cominciano a collaborare. Fanno delle scoperte che li lasceranno sconvolti e i ricordi di Berlino saranno sempre più vividi che mai. 
Cos'è successo ai due a Berlino? E cosa succederà sull'isola? Riusciranno a tornare a casa e ad uscirne sani e salvi?
Trust no one. I stood there with my phone glued to my ear, my body frozen. I'd heard of red flags, but this was insane. As far as I knew, Joe didn't even have a cell phone. And while I didn't want to give too much credibility to a guy who took seriously whatever conspiracy theories were in the latest Dan Brown book, I couldn't just ignore his warning.
La trama è particolarmente curiosa. Fin dal primo istante in cui ho notato questo libro ne sono rimasta colpita e non vedevo l'ora di leggerlo. Aleggia un alone di mistero ed è stato proprio questo ad attrarmi se devo dire la verità. Il fatto che tutto fosse così enigmatico e misterioso mi ha stregata, peccato che non ha rispecchiato per niente le mie aspettative.
La copertina è sicuramente interessante. L'idea dell'isola c'è anche se non la trovo particolarmente coinvolgente in fatto di interesse visivo. Messa così com'è non è che mi cattura particolarmente ma il discorso è sicuramente soggettivo. Voi cosa ne pensate? Con il titolo, purtroppo non è stato fatto un lavoro particolarmente intelligente. Ok… so che a questo punto voi vi starete domandando che ci sta di male nel titolo. Inizialmente neanche io ci ho trovato nulla di male. Ma ho cominciato ad avere il sospetto che il titolo fosse quasi uno spoiler gratuito di parte della storia non appena dice che il cognome di Miles è Echo. Curioso non è vero? Pensate a me, bravo cane da tartufo per queste cose, con l'evidenza che fin dall'inizio Miles o chi per lui potesse entrarci qualcosa? Non so se sia idea dell'autrice o della casa editrice ma hanno sicuramente sbagliato sotto questo aspetto. 
L'ambientazione varia a seconda di dove troveremo i personaggi. Nel momento presente sono su un isola deserta inizialmente non identificata e si passa a repentini cambi in cui da un capitolo all'altro si sbalza dall'isola a Berlino, poco prima che l'aereo cadesse in cui i due ragazzi sono stati chiamati da una società, Briola, per un interessante progetto. L'epoca è moderna ed ambientata ai giorni nostri.
"Miles, stop joking and think for a second. If that thing comes back for us, we need to be ready to run. And I'm not leaving you again—" The beast roared again in the distance. Except the sound wasn't as loud anymore. Definitely much farther away. Had it changed direction? Lost interest in us? We stood perfectly still, listening , waiting. Afraid to move. Part of me expected the beast to just burst out of the jungle right in front of us, all teeth and claws— did it even have any? Thinking back… I didn't know, didn't want to know. But nothing happened. The only things I heard were my labored breathing and the ocean.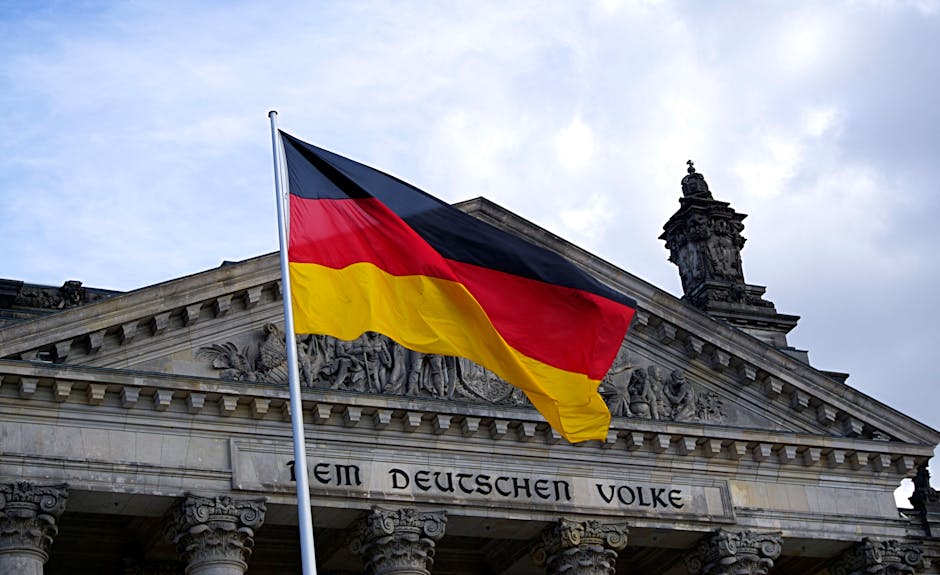 I personaggi di questa storia sono veramente pochissimi. Ovvero troveremo soltanto Miles e Fiona su cui poter fare un raffronto anche perchè sono gli unici che incontreremo in quasi tutto il libro. Il resto sono personaggi di contorno e ci sarà qualcosina di rilevante soltanto nel finale. Tra i due non saprei dirvi chi ho preferito perchè entrambi non sono stati particolarmente interessanti nel corso della lettura. Miles è prevedibile e scontato, Fiona è sagace ed intelligente ma sembra non avere una connotazione precisa. Sembra quasi che l'autrice non sapesse come gestirla.
Fiona è una campionessa di Kick Boxing dai capelli blu, non ha una famiglia particolarmente benestante ma non se la passa neanche male. Suo padre l'ha abituata ai combattimenti e al dolore quindi sa cavarsela in situazioni difficili. E' perspicace, intuitiva ed anche molto pratica anche se perennemente confusa sia nei confronti di Miles che verso se stessa. Vi spiegherò tutto più avanti viso che il discorso è molto più ampio di quello che sembra.
Miles è il classico bellimbusto ricco, pieno di se che sa solo frignare e prendersi gioco degli altri. Almeno da come viene descritto da Fiona nelle prime pagine del libro. I due infatti non hanno un trascorso felice ed entrambi nella stessa classe non si parlano mai. Miles vive con suo padre e con i suo soldi sa che può qualsiasi cosa e sa che a suo padre non interessa. E' un tipo che si svelerà mano a mano nel corso della lettura e sarà lontano da come Fiona l'ha sempre visto. Un personaggio scontato e prevedibile sotto tutti gli aspetti.
"We are completely fucked ," I said, nothing more than a whisper. "No one will help us; no one can get us back home.""Don't worry," he said, his voice velvet. "We'll find a way to get home, I promise." For once, he didn't sound cold or amused, flirty, or angry, just genuine. He sounded like someone I could like if things had been different. Sure, he looked good as hell, he was smart and more cultured than I'd thought, spoke German to a degree, which had been a huge perk so far, and now he was trying to console me. But really, that didn't change anything, did it? That didn't change what he'd done in the past. I pulled myself together. I remembered who he was and why we disliked each other in the first place, that moment during my first week at our school that started it all.
Il perno centrale della storia risiede proprio nell'isola. Come mai sono precipitati ma l'aereo dalla scatola al suo interno sembra non essere mai partito? Come mai i due a Berlino non trovano la società Briola con cui avevano un appuntamento. Per quale motivo ci sono dei cadaveri sull'isola? Un mistero grande avvolge l'isola e sta ai ragazzi cercare di risolverlo.
Lo stile dell'autrice è particolarmente semplice e veloce da leggere se non fosse che la storia rallenta un po' tutto e invece di metterci poco il libro sembra durare un'eternità.
Partiamo dall'inizio con le cose che in questo libro hanno dell'incredibile, in senso negativo. Ovvero praticamente tutte. 
Il titolo e ve l'ho detto poco fa. La cosa ha del paradossale perchè andando avanti nella storia in cui sono stata costantemente sul piede di guerra nei confronti di Miles, il discorso cambia. Cambia perchè Miles rivela qualcosa a Fiona che non ha mai detto a nessun altro prima d'ora e allora capisco a cosa si riferisce il titolo e dove la storia andrà a parare. E la cosa più bella? Che ci ho preso in pieno! Grazie per il titolo gente, davvero grazie mille! Un lettore attento capisce dopo due secondi e a fare due più due non ci vuole molto.
La storia ha inizio sull'isola e anche qui la cosa puzza. I due sono caduti da un aereo ma non si sono fatti nulla. Paradossalmente si sono fatti più male in ciò che racconta Fiona di quanto è accaduto a Berlino. Ok che poi verremo a sapere determinate cose sull'aereo e tutto il resto ma doveva essere un po' realistico anche per i due protagonisti. Possibile che i due siano così stupidi da pensare che siano praticamente oltre che miracolati anche illesi? Ridicolo, non trovate?
Il realismo sull'isola. Miles e Fiona non sono stupidi, questo mi sembra chiaro ma sembravano troppo pronti per una cosa del genere. Il fuoco, l'acqua, la pesca e anche la ricerca del cibo è sembrato TROPPO facile. A questo punto credo che io debba riconsiderare il caro e vecchio Robinson Crusoe (che mi aveva a suo tempo rotto le palle su quell'isola con le sue minuziose descrizioni) ma che è sicuramente REALISTICO. Cioè, non mi è sembrato chiedere troppo ma è così. Se deciderete di leggere questo libro – che sicuramente io vi sconsiglio – ve ne accorgerete con i vostri occhi.
La cosa peggiore di tutte è la confusione. Sappiamo che i due sono andati a Berlino per andare da questa società chiamata Briola. Sappiamo poco e niente di questa società perchè i due ne parlano vagamente e sembrano sapere a malapena perchè stanno andando lì. I due finiscono sull'isola e non sappiamo ne come ci sono finiti (ok l'aereo ma nel finale non c'è neanche un briciolo di spiegazione su come siano arrivati lì e in che modo) ne tutto il resto relativo al fantomatico paracadutista che poi troverete andando avanti. Avrei preferito ci fosse un capitolo di una persona esterna ai protagonisti che spiegasse tutto ciò che c'era dietro. Non che restasse tutto così TREMENDAMENTE CONFUSO. La Briola non ha ne capo ne coda e tutta la storia di Joe ha veramente poco senso per come è stata piazzata. Sarebbe stato più intelligente introdurlo in un altro modo.
La storia d'amore evitabile in tutto e per tutto. Non c'era bisogno di aggiungere carne al fuoco. Dopo tutto il caos che l'autrice ha creato sarebbe stato intelligente cercare di mantenere i due protagonisti amici, con collaborazione intelligente e produttiva. Non con "sbaciucchiamenti" che non servono a nessuno.
L'unica cosa che tiene in piedi tutto è la curiosità di sapere se i due torneranno mai a casa. Ho trovato positivo solo il fatto del finale che si diversifica dai classici finali di genere (anche qui comunque è stato prevedibile ad un occhio attento).
A smile spread across Miles's face, one that told me he was more than ready to turn things around, to make them see that we weren't just pawns in their game, whatever game it was, and whichever rules applied. "What are you thinking?" His smile grew wider. "I think I'm tired of running. Let's make a plan."
Il libro è stato davvero deludente. Non c'è curiosità, pathos o emozione in questa storia. Mi ritrovo a dare due stelle anche se avrei voluto dare meno ma non posso perchè non è grave grammaticalmente parlando o cose di questo genere. Però a livello di storia, Echoes, non ha ne capo ne coda.
Alice Reeds sembra brancolare nel buio molto più dei suoi due protagonisti. Alla fine del libro sarete ancor più confusi di quando lo avete cominciato. Ancora adesso non riesco a capire dove voleva andare a parare, chi sono tutti e perchè è stato fatto ciò che succede all'interno di questo libro. Un mistero dopo l'altro che resteranno inspiegabilmente irrisolti.
Il mio voto per questo libro è di: 2 balene.
Si ringrazia la casa editrice per la copia omaggio
---
Recensione in inglese / English Review:
The story begins on an island. An airplane has just fallen and Fiona wakes up in the rubble. She feels bewildered and in the chaos that follows she seeks out Miles, the only person she can be there with him. They are upset and can not believe that the plane they were traveling on has fallen. Both unscathed by the incident will be found for the surrounding island to survive and the memories of Berlin, in which they had been before leaving with that plane. Everything is strange, the plane seems never to have left, a ferocious beast is in the jungle inside the island and the corpses are inside a cave. Fiona and Miles, who hated each other in their school, start a collaboration. They make discoveries that will leave them shocked and memories of Berlin will always be more vivid than ever.
What happened to the two in Berlin? And what will happen on the island? Will they be able to go home and get out safely?
The plot is particularly curious. From the first moment I considered this book I was impressed and could not wait to read. Only one mystery is alive and this is what attracted me if I have to tell the truth. The fact that everything was so enigmatic and mysterious bewitched me, too bad that it did not reflect my expectations at all.
The cover is certainly interesting. The idea of ​​the island is even if I do not find it particularly involving in terms of visual interest. Mass as it is is never so important. What do you think about it? With the title, unfortunately, no particularly intelligent work has been done. Ok … so that at this point you're wondering what's wrong with the title. Initially I also did not find anything wrong. My role is almost a free spoiler of part of the story as soon as it is said that Miles is Echo. Curious is not it? Think of me, good truffle dog for these things, with the evidence I do not know if it is the idea of ​​the author or the publishing house but they certainly made a mistake in this respect.
The setting varies depending on where we will find the characters. In the present moment I'm on an unidentified desert island and we move on to sudden changes in which we talk about an episode from the island to Berlin, just before the plane fell where the two young, Briola, for an interesting project. The era is modern and set in our day.
The characters in this story are really very few. That is, we will only find Miles and Fiona on which we can make a comparison because they are the only ones we will meet in almost the whole book. The rest are contour characters and there will be a little something relevant only in the final. Between the two I can not tell you who I preferred because both were not particularly interesting during the reading. Miles is predictable and obvious, Fiona is shrewd and intelligent but does not seem to have a precise connotation. It almost seems that the author did not know how to handle it.
Fiona is a blue-haired Kick Boxing champion, she does not have a particularly wealthy family but she does not even get hurt. His father has accustomed her to fighting and pain so she can get away with it in difficult situations. She is perspicacious, intuitive and also very practical even if perpetually confused both towards Miles and towards herself. I will explain to you all further on face that the speech is much wider than it seems.
Miles is the classic rich dude, full of himself who knows how to whimper and make fun of others. At least as described by Fiona in the first pages of the book. The two in fact do not have a happy past and both in the same class never speak. Miles lives with his father and with his money he knows he can do anything and he knows his father is not interested. He's a guy who will unfold as he reads and will be far from how Fiona has always seen him. A discounted and predictable character in all respects.
The author's style is particularly simple and quick to read if it were not that the story slows down a bit 'everything and instead of putting a little book seems to last an eternity.
Let's start with the things that in this book are incredible, in a negative sense. That is practically all.
The title and I said it a while ago. The thing is paradoxical because going forward in the history in which I was shot. Change because Miles reveals something to Fiona who has never said anyone else before and then I understand a story the title and where the story will go. And the most beautiful thing? What I got in full! Thanks for the title A careful reader understands after two seconds and a longer rate does not take long.
The story begins in and even here the thing stinks. The two fell from an airplane but nothing is done. Paradoxically, they are made more masculine in what Fiona tells of what happened in Berlin. Ok that then we will know certain on the plane and everything else was a bit 'realistic even for the two protagonists. Is it possible that I should have been so stupid enough to think that they are practically as well as miraculous, even unharmed? Ridiculous, do not you find?
Realism on the island. Miles and Fiona are not stupid, this seems clear to me but seems too ready for something like that. Fire, water, fishing and even the search for food seemed TOO easy. I believe that I reconsider the dear and old Robinson Crusoe (who has had his time broken the balls on that island with his detailed instructions) but that is surely REALISTIC. That is, I did not seem to ask too much but it is so. If you decide to read this book – which I certainly advise you – you will notice with your own eyes.
The worst thing of all is the confusion. We know that I should do in Berlin to go to this company called Briola. We know little and nothing about this company because I had to talk vaguely and they seem to know how hard we are going there. I should finish it and I do not know how they got there (ok the plane but in the end there is not even a shred of answers on how they got there in that way) nor the rest related to the elusive paratrooper that then please Going forward. I would have preferred there was a chapter of a person in the open to the protagonists who explained all that was behind it. Not that everything would remain so TREMENDLY CONFUSED. The Briola has no head or tail and the whole story of Joe has very little sense for how it was placed. It would have been smarter to introduce it in another way.
The love story that can be avoided in all respects. No need to add meat to the fire. After all the chaos that the author created would have been clever trying to keep the two protagonists friends, with intelligent and productive collaboration. Not with "kiss, kiss and kiss" that is not used by anyone.
The only thing that keeps standing is the curiosity to know if I ever come home. I found positive the fact of the ending that differs from the classic final genre. (even here however it was predictable to a careful eye).
The book was really disappointing. There is no curiosity, pathos or emotion in this story. I find myself giving two stars even if I wanted to give less but I can not because it is not serious grammatically speaking or things like that. But at the level of history, Echoes, has no head or tail.
Alice Reeds seems to grope in the dark much more than her two protagonists. At the end of the book you will be even more confused than when you started it. Even now I can not figure out where he wanted to go, who they are all and why what happened in this book was done. One mystery after another that will remain inexplicably unsolved.
My rating for this book: Two stars.
---
Vuoi acquistare Echoes e sostenere il Blog? Acquista da Qui: Echoes (English Edition)
  o dal generico Link Amazon: Amazon
.
Aiuterai a sostenere il Blog a ricevere una percentuale che potrà essere utilizzata per acquistare libri di cui vi parlerò!
---
Cosa ve ne pare? Vi piace l'idea? Fatemi sapere nei commenti i vostri pareri al riguardo!
A presto,
Sara ©