BUON POMERIGGIO CARE PARTICELLE LETTRICI!
Eccomi con una recensione di un libro in inglese. Il libro è una piccola raccolta di racconti sci-fi e fantascienza che mi ha inviato l'autore, che ringrazio per avermi permesso la lettura. Ci sarà prima la recensione in italiano, poi quella in inglese. Ecco qui che ve ne parlo:
Titolo:
 Time Crawlers
Autore: Varun Sayal
Prima pubblicazione: Luglio 2018
Editore: Autopubblicazione
Genere: Raccolta di racconti / Fantascienza
Lingua: Inglese
Pagine: 122
Prezzo: Copertina flessibile 5,48€ / eBook 1,75€
Sinossi: Alien Invasion, Dark Artificial Intelligence, Time-Travel, High-Tech Mythology, Djinn Folklore, Telekinetics, and life-consuming Cosmic Entities are some major themes in this book which has six tightly-knit, fast-paced Sci-Fi stories.
RECENSIONE
Questa è una raccolta di sei fantascienza e sci-fi di racconti in inglese. Nark-Astra, Death by crowd, Genie, Time Crawlers, Eclipse e The Cave sono i titoli di queste originali e particolari brevi e parziali parti di mondi che non conosciamo, frutto della mente dell'autore e che sembrano stranamente vicino a noi nonostante siano lontani anni luce.
Fin dall'intro l'autore ci indirizza verso mondi particolari e storie che lo portano a definirsi come creatore di nuovi mondi. Cosa che gli riesce davvero molto bene, devo ammetterlo.
Cosa succederà in questa raccolta? Chi incontreremo? Dove verremo catapultati?
He wanted to make sure that every trace of nark-jeevanu, the retro-virus, died with these remains so that it could not spread to other parts of the world, where it could start a pandemic. A blazing fire was the only way to burn everything to ashes.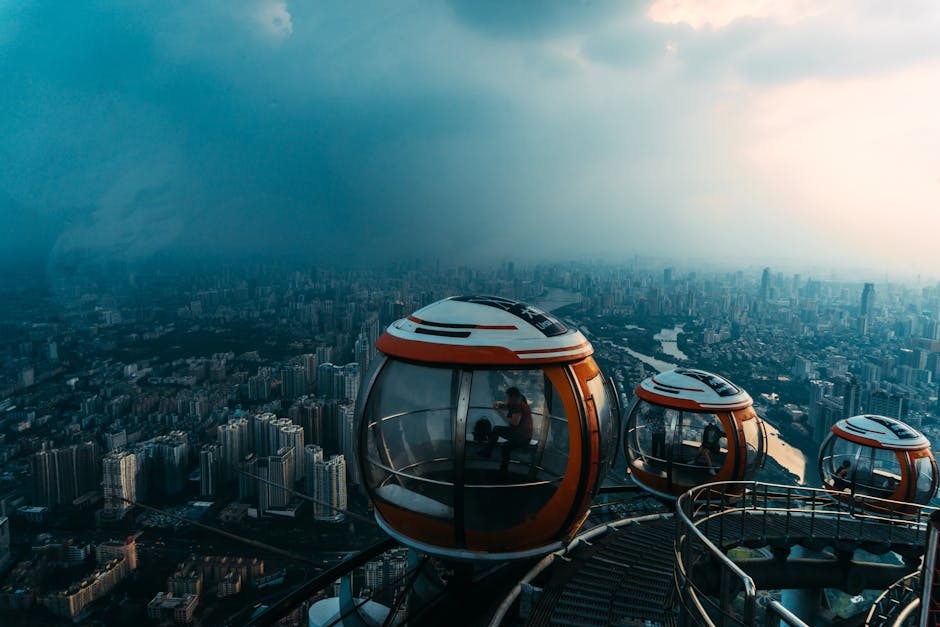 La trama è un po' scarna come presentazione ma è anche giustificabile visto che in fin dei conti è davvero piccolo come volume. Quindi nulla da dire se non che avrei spiegato almeno qualcosina al riguardo dei racconti in generale evitando l'elenco.
La copertina di questo volume è davvero interessante. Fin da subito mi ha incuriosito e catturato e devo ammettere che più dalla trama in se sono stata attratta dalla cover. So che è scorretto dire questo ma ci sta no? Dai perdonatemi 😀 Il titolo riprende uno dei racconti che ci sono nella raccolta ed è davvero interessante. Apprezzo molto il fatto che queste raccolte siano originali e innovative, così come il titolo e la copertina di questo libro.
L'ambientazione di questi racconti è puramente fantascientifica e inventata. Ci sono mondi e l'epoca è futuristica o post-apocalittica. 
Interviewer: We have more questions from our viewers. RohitaYZ4U is asking, "What you are doing with 'The Burning Man', isn't it immoral? Have you not trivialized human life, just for money? Isn't it a sin to take innocent lives?
SS: Let me slip in a wise-ass quote here. Bertrand Russell once famously said, "Sin is geographical." I find this a quote very apt to this question. What is classified a sin in one part of the world may not be a sin in another. People in any geographical location define their own sins. And the darknet is a part of the world where there are no morals, no ethics, no rules, no heaven and no God. It's a dark, bottomless abyss, driven by pure pleasure, desire and greed. (….) On the darknet, every human being is a bare soul looking for hedonistic pleasure and is ready to pay a cost for it.
I personaggi di queste storie sono i più vari e i più disparati. Sicuramente prevale SS, l'uomo del Dark web che in un intervista racconta di un particolare nuovo modo di fare spettacolo sulla rete per fare soldi. Il Genio è uno dei personaggi che ho preferito per il fatto che fosse ironica e spiritosa, che sottolinei l'ignoranza dell'uomo in ogni suo tratto. Altro protagonista che colpisce è l'uomo solitario che vuole vendetta contro il Re che ha ucciso i suoi famigliari e Jokie che curioso si addentra in domande su un mondo particolare.
Ogni storia ha il suo lato emergente e il personaggio che più di tutti spicca. Lo scoprirete solo leggendo.
Jokie: Oh, you mean they're time travelers?
HS: No, not time travelers. Time travel is practically impossible. Well, let me correct myself: time travel is possible in a limited way. Technically you can travel to the future, if you move very fast, close to the speed of light. But that's only a one-way street. You can't go back to past. So these creatures are not time travelers. Jokie: So, who are they? Aliens? Or strange humans? HS: These entities are neither humans nor aliens. They are known as time crawlers. They actually experience time as bent tubes, or zig-zagging tunnels, instead of a straight line.
Il perno centrale in questa raccolta non sembra esserci. Forse sembra essere il fatto che tutti i racconti siano di fantascienza o che abbiano spazi e dimensioni alternative, viaggi nel tempo, dark web  guerrieri basati sulla mitologia hindu molto forti. Un mix particolare che funziona e piace, assolutamente.
Lo stile utilizzato è molto semplice e diretto. La raccolta si legge molto bene e molto velocemente anche per chi è poco pratico in inglese. La bravura dell'autore sta proprio nel fatto che qualsiasi racconto riesce ad immedesimare il lettore fin dal primo momento. E' difficile che questo succeda, sopratutto con racconti brevi come questi, eppure Varun ci riesce con facilità incredibile. Ed è da apprezzare, questo è poco ma sicuro.
Questa raccolta di racconti riporta alla mente Black Mirror, la serie tv su Netflix che prende di base la tecnologia e ci gira attorno puntate tutte diverse. Personalmente ho visto solo la prima stagione di Black Mirror perchè non mi ha coinvolta per nulla e questa raccolta di racconti ha fatto l'esatto opposto. E' stata super coinvolgente e mi sono sentita sempre sul pezzo.
La cosa che avrei preferito sarebbe stato quello che in fin dei conti i racconti fossero uniti l'un l'altro da un vertice comune così da non farli sembrare così isolati. Infatti su questo ne sono rimasta delusa – poco ovviamente, è solo un punto di vista soggettivo anche perchè i racconti sono molto buoni. Inoltre ci sono cose che non sono state complete. L'autore avrebbe potuto allungare ancora un po' il volume e dare un degno finale a dei racconti che invece sono rimasti in sospeso.
Personalmente i miei preferiti sono stati i primi tre racconti, in particolar modo Nark-Astra e Death by crowd. Ogni racconto ha una sua particolarità con una cosa che ho amato e una che ho odiato. Quello che ho trovato completo in tutto è stato proprio Death by Crowd ed è una cosa su cui non c'è da scherzare. Penso che prima o poi, per la direzione che sta prendendo il mondo, ci andremo molto molto vicino e saranno in rete anche cose del genere come show. Per quanto riguarda invece Nark-Astra, ho apprezzato molto il world building e i personaggi ma non sta in piedi la questione dei poteri. Se tutti avessero quel potere la distruzione sarebbe a portata di mano e la questione è poco chiara. Però la scena dell'uomo da solo che si fa vendetta mi ha conquistata, devo dirla tutta. Mi aspettavo molto di più sui Time Crawlers che era quello su cui ero più curiosa e mi sono divertita con il racconto del Genio. 
According to scientific studies, conducted by some scientists among us those who are aware of their presence, these aliens are actually beings pertaining to the fourth dimension, a dimension which we humans don't possess. We are all restricted to the three dimensions. I don't have a fourth dimension, but I know very well that there is a fourth dimension. I can only just comprehend the fourth dimension. I can't see it, I can't hear it, I can't feel it, even. I can just know it. And I can clearly tell if a being belongs to the third dimension or has an additional fourth dimension. Which is why I think, I am being followed, perhaps hunted.
Il libro è una raccolta davvero molto interessante. Sono curiosa del suo prossimo lavoro e spero di leggere altre sue opere. Consiglio questa piccola raccolta, sicuramente.
Varun Sayal è sicuramente un autore da tenere bene in vista. Preparatevi ad un viaggio attraverso fantastici mondi, avventure emozionanti ed interviste o incontri bizzarri. Originale e innovativo, quest'autore vi sorprenderà.
Il mio voto per questo libro è di: 4 balene e mezzo.
---
RECENSIONE IN INGLESE // ENGLISH REVIEW.
This is a collection of six science fiction and sci-fi stories in English. Nark-Astra, Death by crowd, Genie, Time Crawlers, Eclipse and The Cave are the titles of these original and particular short and partial parts of worlds that we do not know, the result of the author's mind and that seem strangely close to us despite being light years away.
From the beginning the author directs us to particular worlds and stories that lead him to define himself as the creator of new worlds. What really succeeds very well, I have to admit it.
What will happen in this collection? Who will we meet? Where will we be catapulted?
The plot is a bit scanty as a presentation but it is also justifiable since ultimately it is really small as volume. So nothing to say if it was not at least a little bit about the stories in general avoiding the list.
The cover of this volume is really interesting. Immediately intrigued and intrigued and I must admit that more from the plot itself I was attracted to the cover. So that is incorrect to say this but there is not? Forgive me: D The title takes up one of the stories in the collection and is really interesting. I really appreciate the fact that the collections are original and innovative, as well as the title and the cover of this book.
The setting of these stories is purely sci-fi and invented. There are worlds and the era is futuristic or post-apocalyptic. 
The characters in these stories are the most varied and the most diverse. Surely it prevails SS, the man of the Dark web that in an interview tells of a particular new way of doing show on the network to make money. The genius is one of the characters that I preferred for the fact that it was ironic and witty, which emphasizes the ignorance of man in all its traits. Another striking protagonist is the solitary man who wants revenge against the King who killed his family and Jokie who curiously goes into questions about a particular world.
Each story has its emerging side and the character that stands out above all. You will discover it only by reading.
The central pivot in this collection does not seem to be there. Perhaps it seems to be the fact that all stories are science fiction or have alternate spaces and dimensions, time travel, dark web warriors based on very strong Hindu mythology. A particular mix that works and likes, absolutely.
The style used is very simple and straightforward. The collection is read very well and very quickly even for those who are impractical in English. The skill of the author lies in the fact that any story manages to identify the reader from the first moment. It is difficult for this to happen, especially with short stories like these, but Varun manages it with incredible ease. And it is to be appreciated, this is not very sure.
This collection of stories brings to mind Black Mirror, the TV series on Netflix that takes the basis of technology and turns around all different episodes. Personally I only saw the first season of Black Mirror because it did not involve me at all and this collection of stories did the exact opposite. It was super addictive and I always felt on the piece.
The thing that I would have preferred would have been that the stories were ultimately linked to one another by a common summit so as not to make them seem so isolated. In fact, on this I was disappointed – little of course, it is only a subjective point of view also because the stories are very good. Also there are things that have not been complete. The author could have lengthened the volume a little longer and gave a worthy final to stories that remained pending.
Personally my favorites were the first three stories, especially Nark-Astra and Death by crowd. Each story has its own particularity with one thing I loved and one that I hated. What I found complete in all was just Death by Crowd and it's something to be joking about. I think that sooner or later, for the direction that is taking the world, we will go very very close and will be on the net even things like that show. As for Nark-Astra, I really liked the world building and the characters, but the issue of powers does not stand. If everyone had that power, destruction would be at hand and the issue is unclear. But the scene of the man alone who takes revenge has won me over, I have to say it all. I was expecting a lot more about the Time Crawlers which was the one I was most curious about and I enjoyed the genius story.
The book is a very interesting collection. I'm curious about his next job and I hope to read his other works. I recommend this small collection, certainly.
Varun Sayal is definitely an author to keep in sight. Get ready for a journey through fantastic worlds, exciting adventures and interviews or bizarre encounters. Original and innovative, this author will surprise you.
My vote for this book is: 4 stars and a half.
---
Vuoi acquistare Time Crawlers e sostenere il Blog? Acquista da Qui: Time Crawlers: Stories From Parallel Universes
 o dal generico Link Amazon: Amazon
.
Aiuterai a sostenere il Blog a ricevere una percentuale che potrà essere utilizzata per acquistare libri di cui vi parlerò!
---
Cosa ne pensate? Fatemi sapere con un commentino se leggerete questo libro. Vi piace?
A presto,
Sara ©